RR-EGP7550-3R

V-MARK™ REFLECTIVE MATERIAL
VEHICLE CONSPICUITY MARKINGS | REFLECTIVE TAPE

Micro-Prismatic | Engineering Grade Reflective Performance
Red Color | 3" Round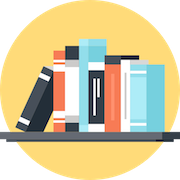 FMVSS 108
Completely conforms to USA Department of Transportation FMVSS 108 and similar standards.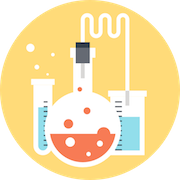 100+ cd/lumix/sqm
High Reflective brightness ensure long distance visibility.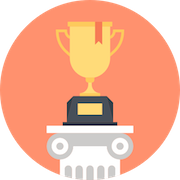 5-Year Lifespan
Proper maintainence could prolong the service of vehicle conspicuity tape to be as long as 5+ years.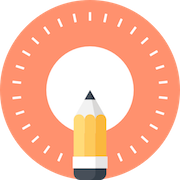 OEM Service
Logo imprinting, perforating, OEM packaging are acceptable.
V-MARK™ Reflective Material – Vehicle Conspicuity Markings #RR-EGP7550-3R consists of microprismtic lenses that are intergrated in a transparent, smooth surface, tough and weather-resistant synthetic resin, The backing is coated with a permanent aggressive pressure sensitive adhesive with a clear poly easy remove liner.
RR-EGP7550-3R use SAE A and DOT approved reflex reflectors to reduce cost in your reflector application program. These reflectors are easy to install, cannot be knocked off like plastic reflectors, and save time with their quick peel & stick application.
RR-EGP7550-3R meet DOT and SAE-A requirements, and similar standards.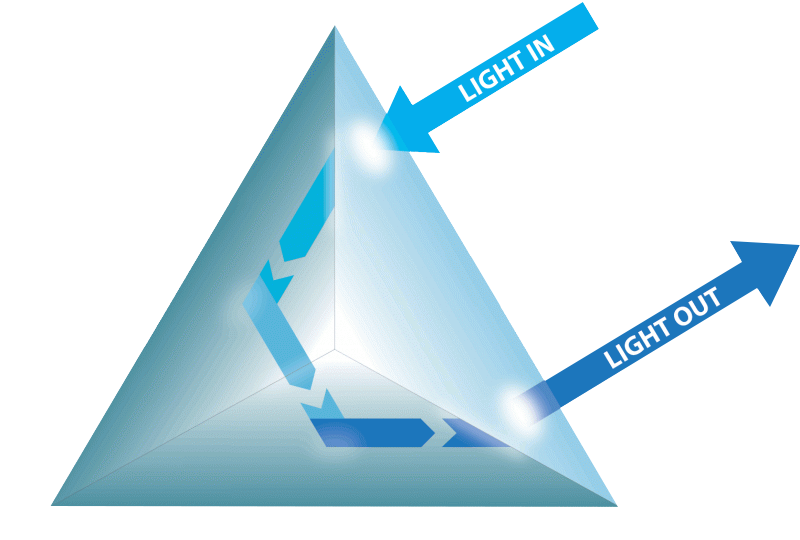 Customized Options
Multiple DIY are availble in options, such as, customized logos, non-standard width, retailing packaging, easy-use perforating, ready-use strip in box, etc
Weathering Reistance
Surface film is made out of our long-time weathering resistant material, and stable chemical characters that help to maintain high intensity retro-reflection.
DOT-C2
Mandatory DOT-C2, DOT-C3, DOT-C4 marking, plus customized markings, such as logos, letters are acceptable
Excellent Adhesive
Patented adhesive provide strong bondness to many surface and long-time lasting bondness even exposing to sever weather conditions.
Various Test
High quality performance determined by passing various indoor lab testing and multiple outdoor field testing.
Reliable Tech
Reflective len is made of stable and reliable retro-reflective technology - micro-beaded, which has been invented more than 50 years.
Item No. - RR-EGP7550-3R
RR-EGP - Engineering Grade Reflective Reflector
7550 - No Meaning
3R - 3" Round Reflector, Red Color
ADHESION (ASTM D4956) 
Test Method: 90°C Hanging Weight

FMVSS 108 Requirements: < 2 Inch (55 mm) Movement

Test Result: 0.2 Inch (4 mm)
SHRINKAGE
Test Method: (ASTM D4956)

Test Required: < 1/8 Inch change on 9*9 Inch Panel

Test Result: No Measurable Change
FLEXIBILITY
Test Method: Wrap around a 1/8" mandrel @ 32°F (0°C)

FMVSS 108 Requirements: No Cracking Impact Resistance
IMPACT RESISTANCE
Test Method: 100 In-Lb, 5/8 Inch Tip

Test Result: No Damage Outside Impact
CHEMICAL RESISTANCE
Test Method: (SAE J1967)

Test Result: Not Affected by toluene, #2 diesel fuel, gasoline (Leaded) Kerosene, TSP Detergent, Xylene, Dilute Metal Brighteners
CORROSION RESISTANCE 
Test Method: (ASTM B-117 Salt Spray)

Test Result: No Effect 1000 Hours
HIGH PRESSURE WASH
Test Method: 45° Angle, 1200 psi, 8 Inch Away

Test Result: No Peeling Off
LIFESPAN
Test Method: ASTM D 4956

Test Result: The Lifespan of Conspicuity Marking Are Coverted From Artificial Accelerated Weathering
Retro-reflective Performance
V-MARK™ Reflective Material – Vehicle Conspicuity Markings Warranted Photometric Performance: Minimum candlepower per incident footcandle for a reflex reflector. Tested in accordance with SAE J594
Observation Angle

Entrance Angle

Red

Amber

White

0.2°

0°

4.5

11.2

18

10° Up

3.0

7.5

12

10° Down

3.0

7.5

12

20° Left

1.5

3.7

6

20° Right

1.5

3.7

6

1.5°

0°

0.07

0.18

0.28

10° Up

0.05

0.13

0.20

10° Down

0.05

0.13

0.20

20° Left

0.03

0.08

0.12

20° Right

0.03

0.08

0.12
While use V-MARK™ Reflective Material – Vehicle Conspicuity Markings enhances visibility, no reflective material can guarantee absolute visibility, particularly in adverse weather conditions. Performance will vary depending upon actual use, exposure conditions and maintenance. Users should test reflective material to satisfy conformance to their own requirements.
The initial daytime (Illuminant A light source) color shall conform to the requirements identified in the table below. Tested in accordance to SAE J578 test method 4.1.3 45/0 (or equivalent 0/45) geometrics, CIE Illuminant A, and the 1931 CIE 2-degree standard observer. Values are based off of calculations and are only estimates. Refer to SAE J578 for details
| | | | | |
| --- | --- | --- | --- | --- |
| Color | 1x / 1y | 2x / 2y | 3x / 3y | 4x / 4y |
| Red | 0.67 / 0.33 | 0.65 / 0.33 | 0.736 / 0.264 | 0.716 / 0.262 |
| Amber | 0.61 / 0.39 | 0.597 / 0.39 | 0.545 / 0.425 | 0.56 / 0.44 |
Application and Installation Instructions

Tools Required
Clean cloths

Craft knife

Squeegee covered with a clean cloth to avoid scratching the material

Old vehicles only: Abrasive pad

Solvent Cleaner: Isopropyl alcohol (IPA)
V-MARK™ Reflective Material – Vehicle Conspicuity Markings can be applied to new and used trucks and trailers with painted rigid sides, as well as unpainted surfaces e.g. stainless steel
Application temperature
To ensure proper adhesion between the tape and the cleaned substrate, bonding materials must be applied when both the substrate and tape temperature is between 15° C and 38° C. The temperature needs to be consistent for at least one hour after application.

It is recommended that vehicle conspicuity markings are stored at temperatures between 18° C and 28° C.
Where to apply
Use the guidelines provided in Regulations ( such as: ECE 104, DOT FMVSS 108 ) to ensure that the markings (tapes) is in general positioned correctly on the vehicle.

The user is responsible for determining whether the V-MARK™ product is fit for a particular purpose and suitable for the user's application.

Users are urged to carefully evaluate substrates for material adhesion and compatibility.
Listed below are guidelines for selected substrates. Material failures caused by the substrate or improper surface preparations are not the responsibility of manufacturer or its distributors.
Two-part polyurethane paints
Two-part polyurethane paints must be cured before applying V-MARK™ markings (tape). If the paint is not properly cured, outgassing will cause bubbles to form under the applied material and the adhesive will not adhere adequately.

V-MARK™ recommends testing for outgassing prior to applying vehicle conspicuity markings (tape).

For drying times, paint manufacturers' guidelines are to be followed in all instances. While most paints are usually touch-dry within a few hours, dependent upon the primer, paint mixture and thickness, proper curing may make significantly longer, up to one week.
GRP (Glass Reinforced Plastics) and/or gelcoated surfaces
Similar guidelines to the above will apply for composite materials such as GRP substrates and/or gelcoated surfaces, in that the substrate must be properly and fully cured before applying, otherwise outgassing may result.
Outgassing Plastics
Polycarbonates, Polyprenes and other plastics can interact with the environment absorbing or outgassing moisture, or outgassing processing aids and solvent carriers for additives, which might cause the formation of bubbles on the film. Preliminary tests are essential to ensure that no adverse effects arise from this interaction.
Stainless Steel
The same application guidelines and warranty as the standard product apply.
Surface cleaning
The purpose of cleaning the substrate is to remove any dirt or contamination.

It is very important that the surface is free of dust and grease, and ideally the surface should be smooth.

Use a clean cloth with isopropyl alcohol to wipe the surface in one direction only to avoid spreading contamination. With a dry clean cloth wipe away the cleaner before evaporation.

Repeat this process until the surface is clean, i.e. when there is no visual dirt or contamination transfer onto the cloth. Ensure the surface is dry and the isopropyl alcohol has completely evaporated before commencing application.
Used Vehicles
Survey the vehicle for suitability of application. Avoid application of the tape over holes, rivets, rust and flaking paint. The tape should be applied to a flat, clean, uniform surface.
An additional step is required for used vehicles: After completing the above cleaning process, lightly abrade the area with an abrasive pad to remove dirt residue without scratching the paint work. Afterwards clean again with isopropyl alcohol and a clean cloth.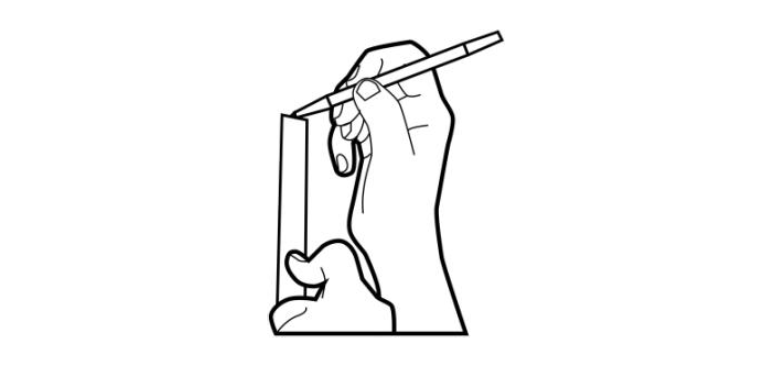 STEP 1
Mark out a pencil line guide, or alternatively apply a strip of masking tape. Do not use chalk line or other means that may leave residue on the surface.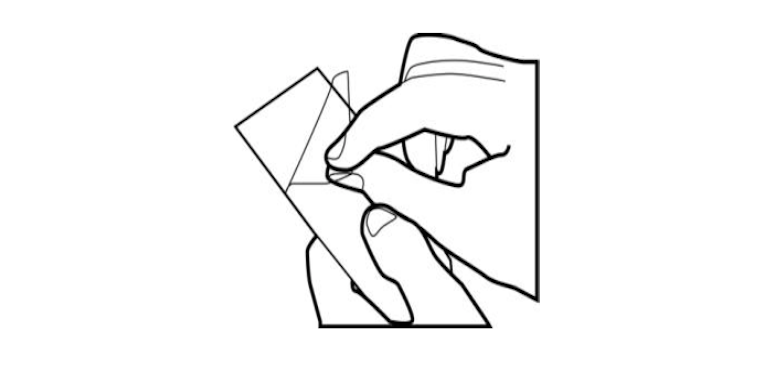 STEP 2
Peel back the adhesive liner and tack it onto the application surface with a squeegee. Avoid touching the exposed adhesive once the liner has been removed.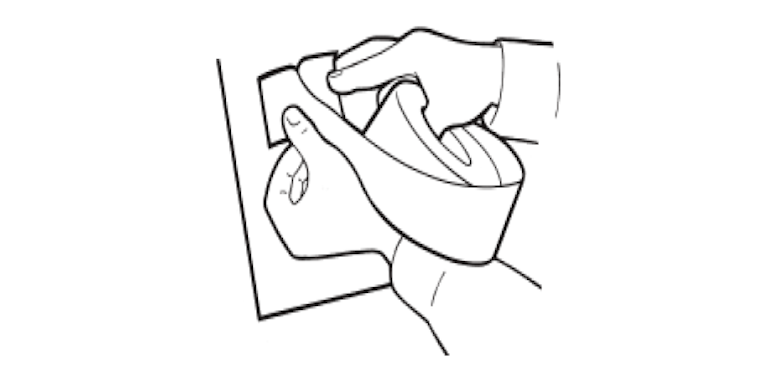 STEP 3
It is important that the initial alignment/positioning of the tape is correct as it is not possible to re-align the tape without causing wrinkles or "tunnels" once application starts.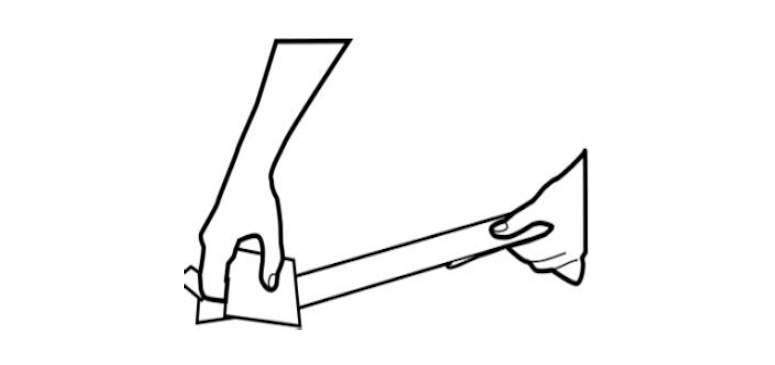 STEP 4
Ensure that the exposed adhesive only comes in contact with the surface through the pressure of the squeegee. If the exposed adhesive touches the surface without uniform squeegee pressure, air can be trapped under the film and bubbles may occur.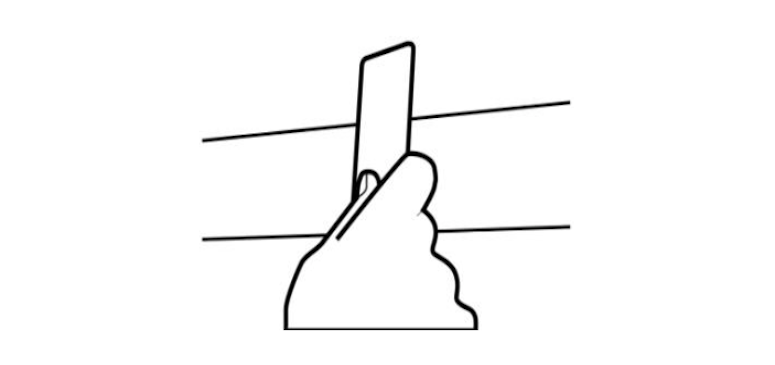 STEP 5
After the application, re-squeegee the whole length of the vehicle. It is important to ensure that the edges of the tape have been properly adhered to the surface. If a full contour marking is done, the corners of the tape can be overlapped.
Tips
Upon inspection of the application there should be no visual air bubbles. If air bubbles occur, use a pin to puncture the bubble and a squeegee to push the air towards the pin hole.
If the liner needs to be quickly removed, the following tip might help: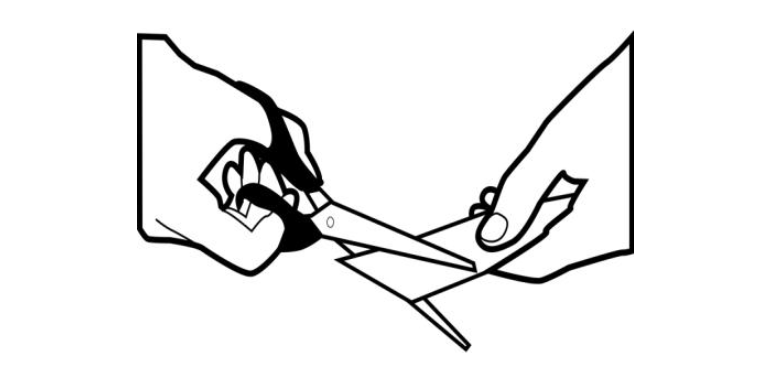 1
Cut a small piece of the reflective film and remove its liner.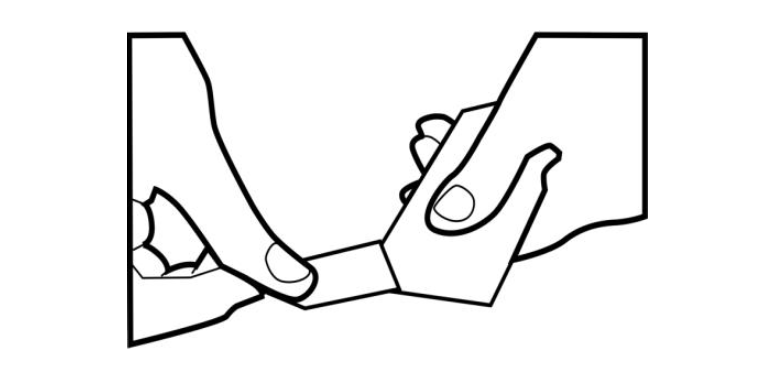 2
Apply it onto the reflective side of one of the corners of the piece to be applied on the trailer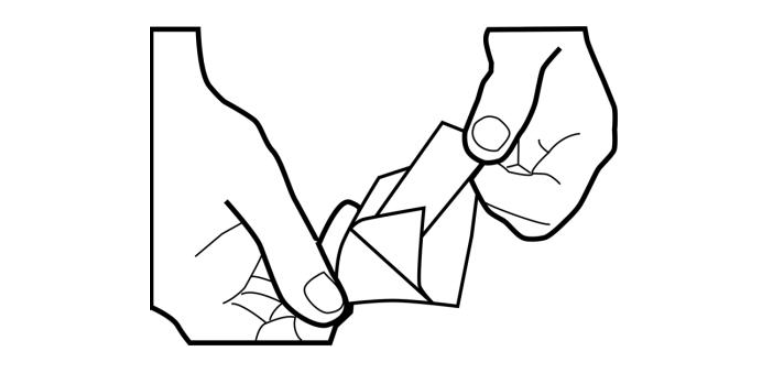 3
Pull back piece. By pulling back the small piece, the tape will be pulled back with it and will easily come off the liner.
Concave surfaces and contours
Bi-directionally bent surfaces:
The film should not be applied to surfaces bending in two directions.

If the surface is slightly concave in one direction only (e.g. tanker sides), make sure that the squeegee is bending in such a way as to provide the correct contact and enough pressure between the film and the substrate.
Doors with contours:
When applying vehicle conspicuity markings on sides or doors with contours, ensure that the markings (tape) is applied without tension, especially on the areas where the surface bends (see drawings).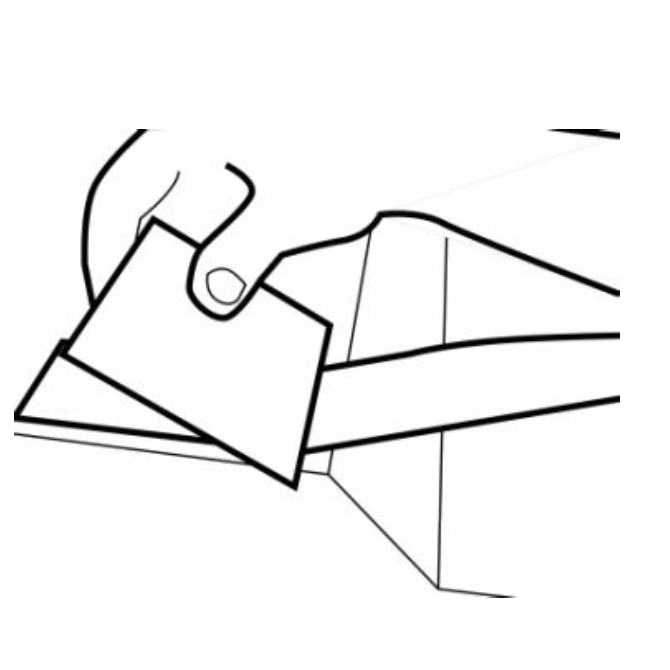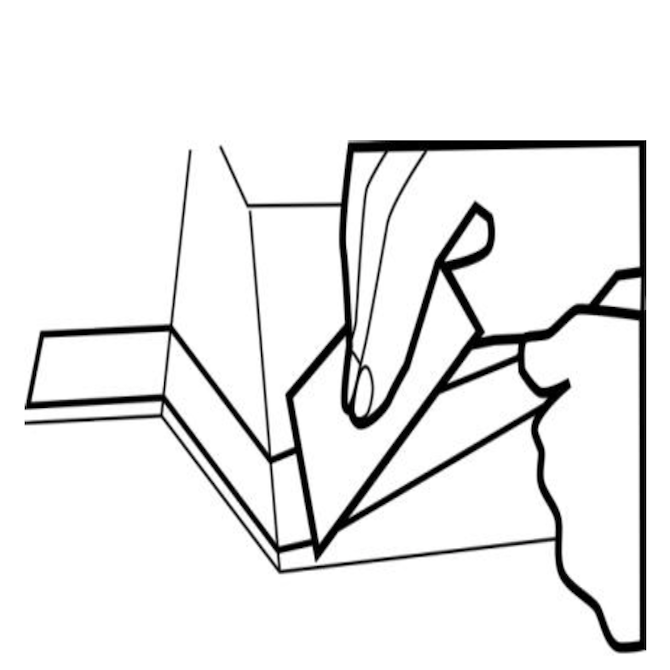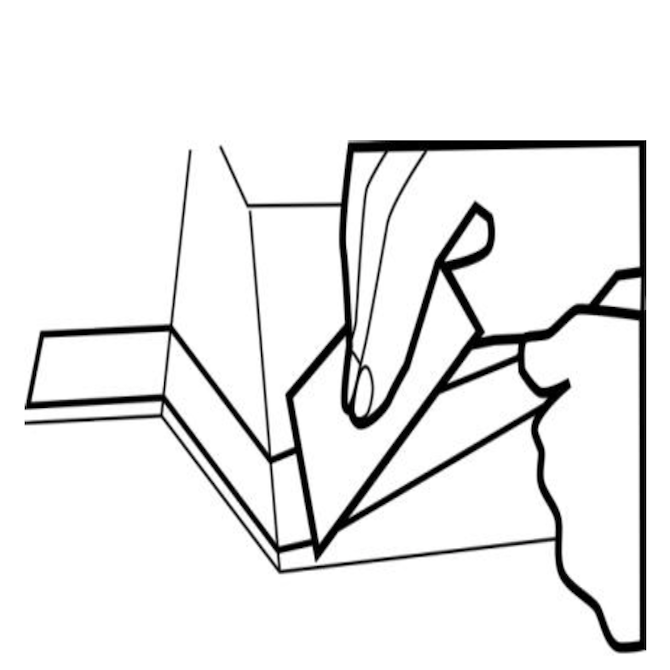 Application to Corners / Edges
Thev ehicle conspicuity markings should not be applied around corners or edges. Instead it should be cut back 6 mm (1/4") from the edge.
Application on panels
When applying vehicle conspicuity markings on doors or sides with panels which might move and / or expand during use

It is recommended that the tape is cut and applied as separate pieces on the panels.
Application of reflective sheeting over vinyl
V-MARK™ does not recommend applying vehicle conspicuity markings over vinyl sheeting.

This practice violates the warranty.
Heat application
Do not use any source of heat when applying vehicle conspicuity markings
Removal
When the need arises to remove vehicle conspicuity markings from the vehicle, keep the angle of removal perpendicular (90°) to the surface and pull at a moderate speed.

A heat gun may be used to gently warm the adhesive and make it less aggressive.

Be careful not to leave the heat source in one spot for too long, as it could melt the adhesive causing it to release from the sheeting, or worse, damage the painted finish below.

Leftover adhesive residue may be removed with clean-up solvents and adhesive removers. Before use, always review the manufacturer's MSDS and test the surface in an inconspicuous area for compatibility.
General Performance Considerations
V-MARK™ Reflective Material – Vehicle Conspicuity Markings will provide maximum durability when:
• Recommended procedures are followed.
• Marking is applied to vertical surfaces.
Actual durability will be based on actual customer use, field testing, exterior exposed testing and artificial weathering testing.
Durability can be reduced if recommended techniques are not followed:
• Failure to cut markings around rivets, seams and body are panels.
• Improper use of high pressure cleaning.
• Spillage of chemicals or solvents.
• Improper application or surface preparation.
Storage
Cool, dry area out of direct sunlight.

Temperature 65-82°F (18-28°C) humidity 30-50%.

Store rolls horizontally, in carton or in original packaging.
Shelf Life
Apply V-MARK™ Reflective Material – Vehicle Conspicuity Markings within two years of receipt of material.
General Maintenance Guidelines
Routine washing is recommended for maximum performance. The following cleaning methods are recommended.
Wash with sponge, cloth or soft brush using water and detergent.

Automatic truck/car wash or standard high-pressure hand spray:
Maximum pressure-1200 PSI/ 80 bar.
Maximum water/wash solution temperature- 140°F/ 60°C.
Minimum of 12 inches/ 30cm distance of cleaning jet(s) from markings.
Cleaning wand or jets to be at no greater angle than 45 degrees from perpendicular to the marking surface.
When using metal brighteners, follow manufacturer's recommendations for dilution.
When using cleaners/degreasers, make sure the product is suitable for vehicles and follow the manufacturer's recommendations for dilution. Thoroughly rinse after soaking vehicle. Prolonged exposure to cleaners/degreasers can in some circumstances affect the material negatively. Prolonged exposure in combination with sunlight can reinforce cleaners/degreasers negative effect.
Do not use solvents to clean the film, as they can adversely affect the product. If soap or detergent does not sufficiently clean the markings, vehicle conspicuity markings ( tapes ) can be gently rubbed with a cloth soaked in isopropyl alcohol to remove the stains.
Important:
The suitability of the intended care process must be determined by the end user.